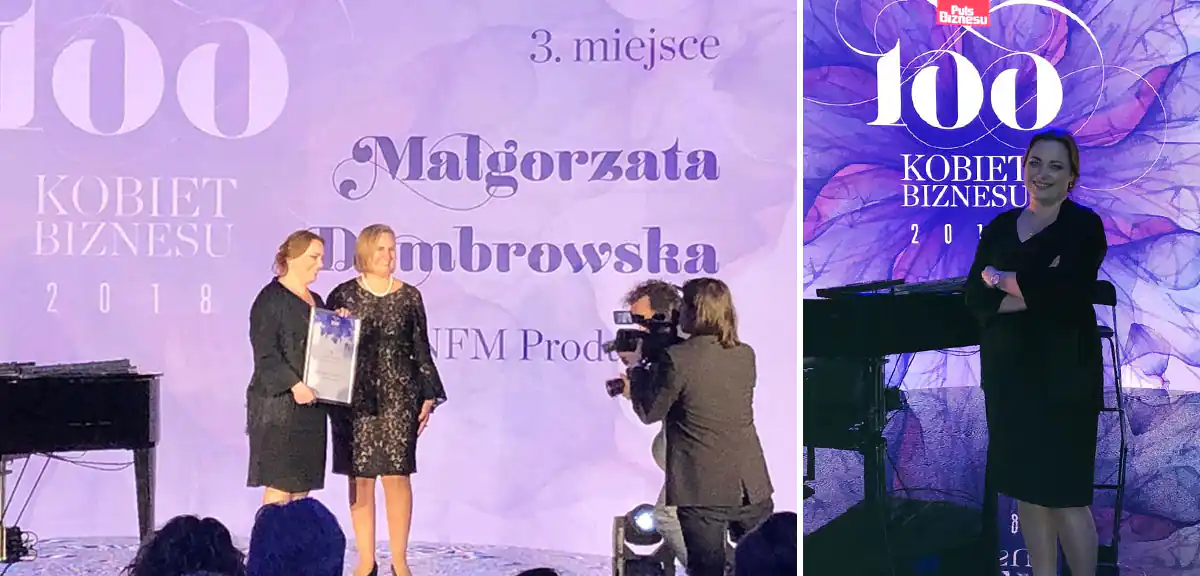 06 Feb

NFM's MD honored at the 100 Business Women Awards

Malgorzata Dombrowska, MD of NFM Production, was recognized for her outstanding management at the 2018 Award ceremony of the prestigious "100 Business Women", established by the "Puls Biznesu" daily newspaper in 2011 to promote female entrepreneurship.

NFM falls within the category of companies with a turnover of over 10M EUR, and was awarded 3rd place, based on a variety of factors including the financial condition of the enterprise.

The basic goal of the "100 Business Women" ranking is the exchange of experience and support for all women who want to acquire knowledge and impart it, and inspire others to ever greater achievements by sharing their own journeys.

Winners of the ranking are evaluated on both measurable benchmarks such as the profit and sales of the company, and non-pecuniary criteria like the good reputation of the company and its positive legal history.

The project culminated in a gala dinner on 13 December, during which the winners of this year's ranking were presented with their award.