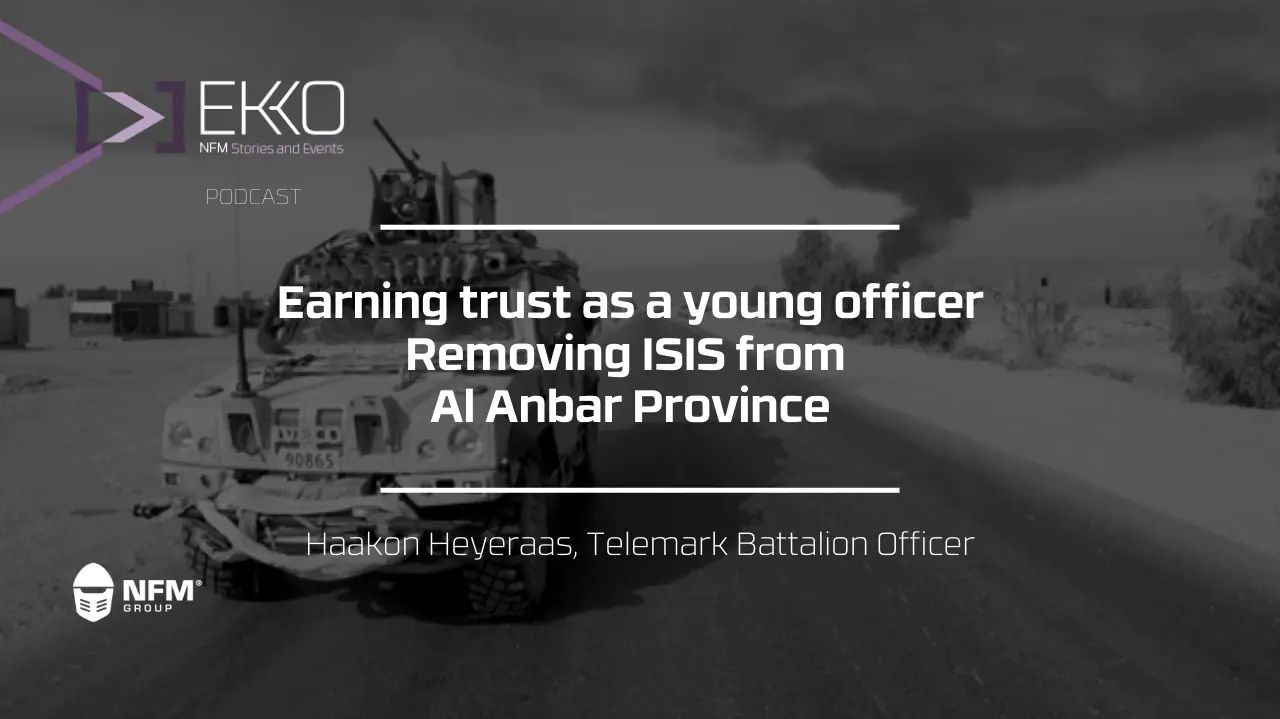 04 May

Haakon Heyeraas – Young Officer earning trust, ISIS in Al Anbar
NFM is honoured to have Haakon Heyeraas on our second EKKO Podcast at our studio in Oslo. Haakon joined the military as a 19 year old and graduated as an officer four years later.
As an officer he was sent to Norway's mechanised infantry battalion of the Norwegian Army, called the Telemark Battalion. One of the five companies in this battalion became famous for their Valhalla battle cry before going on missions in Afghanistan.
Haakon shares his experience in the battalion, including a deployment to Lithuania after the Russian lead invasion of Crimea. He also talks about a deployment to Anbar Province in Iraq where he lead the Norwegian contingent, assisting the Iraqi Forces in their fight against ISIS.
An interesting aspect of this podcast is what Haakon experienced as a young officer in charge of men that had never met him before, the trust that he built, what he learnt and how he adopted these skills in civilian life.
The YouTube version of the podcast includes footage that Haakon took whilst deployed. The audio version is available on Spotify.
Receive updates for free!
Norwegian Armed Forces Official video about the Telemark Battalion in Lithuania (In Norwegian):
Norwegian Forces and Telemark Battalion combat footage in Afghanistan (English subs):
(This is a video from a YouTube account not associated with NFM. We do not have responsibility over its content)